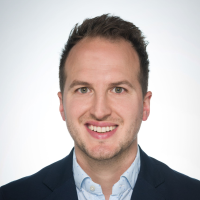 Thomas Steiner, MA BSC
Managing Partner
Innsbruck & South Tyrol, Austria
thomas.steiner@kohl-partner.at
+43 512 21 43 15
+43 664 38 79 631
Zum Berater
SEMINAR "Find and Bind. Creating an Attractive Employee Strategy for My Hotel"
Target group: Business owners and managers
Date: 10/11/2021
Time: 9:00 - 17:00
Location: Hotel Schwarz, Mieming
Organiser: Kohl & Partner
Registration deadline: 27/10/2021
Participation fee: € 515 including snacks, lunch and seminar documents plus 20% VAT
The current challenges in tourism recruitment – lack of specialist staff, lack of junior staff, demographic changes in the labour market, the preconceptions and needs of young people on the job market – are causing headaches for some hoteliers, especially in the seasonal holiday hotel industry.
In order to counteract this in the medium and long term, Kohl & Partner recommends developing your own employee strategy! In this workshop, Kohl & Partner will work with you on your employee strategy. This strategy focuses on the following questions:

What does a successful employee strategy (from brand to recruiting to possible exit) that will make my hotel business more attractive to my employees look like? How can I recruit new employees and make my existing employees commit more to my business? Which online and offline employee marketing activities are effective for my business? What concrete steps can my business take to make conditions more attractive for employees? What makes my business unique from an employee perspective?

Key content at a glance:
The structure and the essential foundations of an employee strategy for my hotel business
Employer Value Proposition - your USP as an employer for employees
Developing the right recruiting process for the right employee - from the definition of
The ideal employee, preparation of an effective job advertisements to the first working days including a mentoring scheme in the business
Successful internal and external employee marketing in the hotel industry
Concrete possibilities for optimising employee conditions in the business:
Work hours, tasks, environment, climate and development opportunities
Event highlight: With the help of the seminar leader, participants develop the foundations and conceptual
Guidelines for an employee strategy for your business. There is a great deal of emphasis on a mix of specialist input and practical work.